Normally, on a hot July weekend day, I would head north to Door County, Wisconsin. Not this weekend. A while back, a friend of mine, 
Kim Cook
, and I would play a game on the weekend, called 'North, South, East, or West. We would pick a direction and drive that way to see what we would find. This July weekend, alone, (miss you 
Kim Cook
), I drove west. And I found myself on the shores of the Dells Eau Claire River County Park located in Marathon County, east of Wausau, north of Hatley, in the town of Plover, WI. This county park is part of Wisconsin's Ice Age Trail. Wikipedia describes it this way. "The river flows through a rocky gorge to form cascades and waterfalls as it passes over and around weathered boulders, outcrops, and other formations." As you see, it's a great 'swimmin hole' for Marathon County residents and visitors. Even the local Mennonites enjoy the cool waters of the Eau Claire
River.  I created both digital still photographs while hiking the trails around the park.  And flew my drone above the summer fun happening in the water.
#dronephotography #dellsofeauclairerivercountypark #marathoncounty #summerfun #wisconsinsummerfun #swimmingholes #eventphotography #locationphotography #centralwisconsin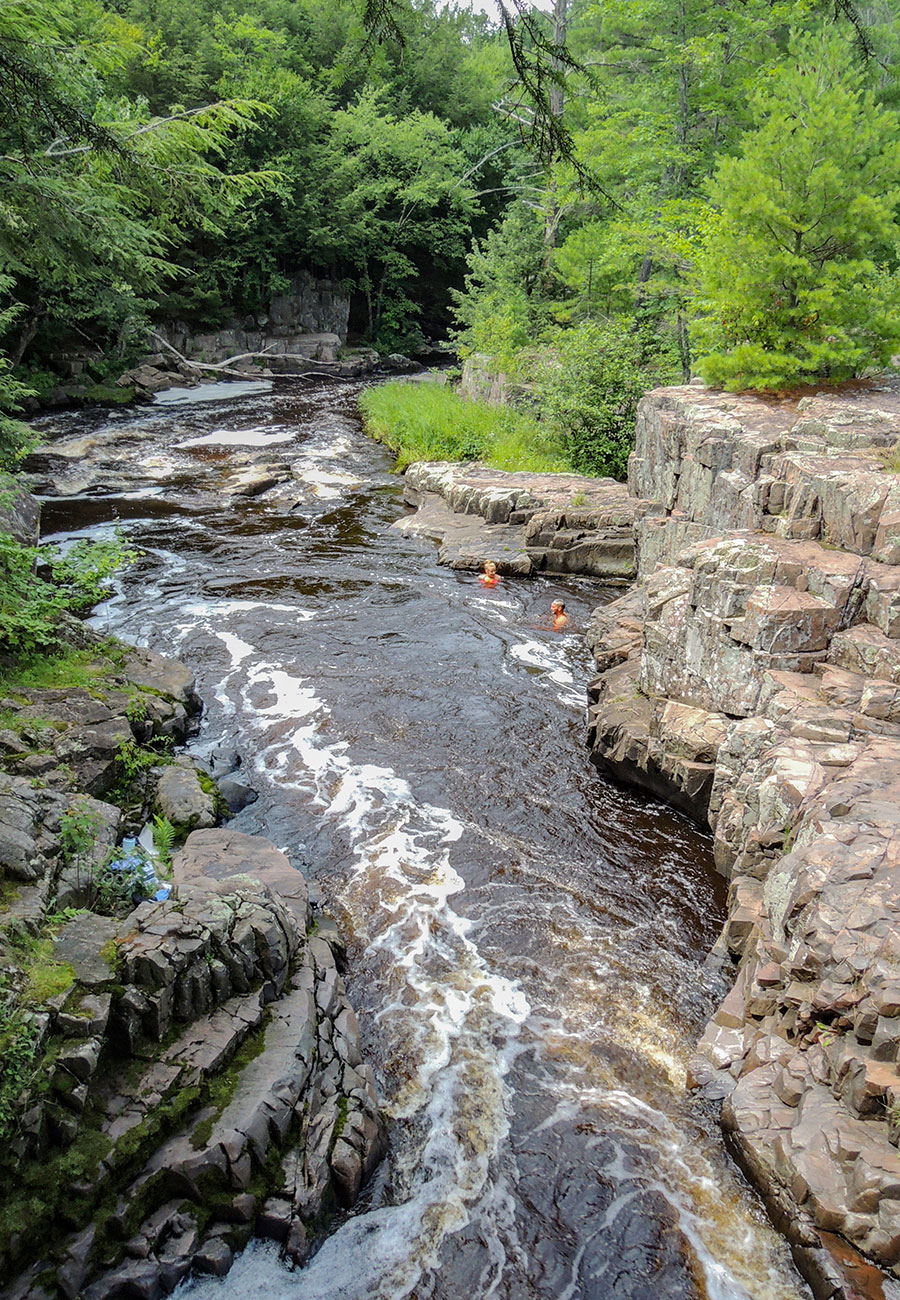 Even the local Mennonites enjoy the cool waters of the Eau Claire River.
Three Mennonite girls sit at the water's edge cooling their toes in the Eau Claire River.